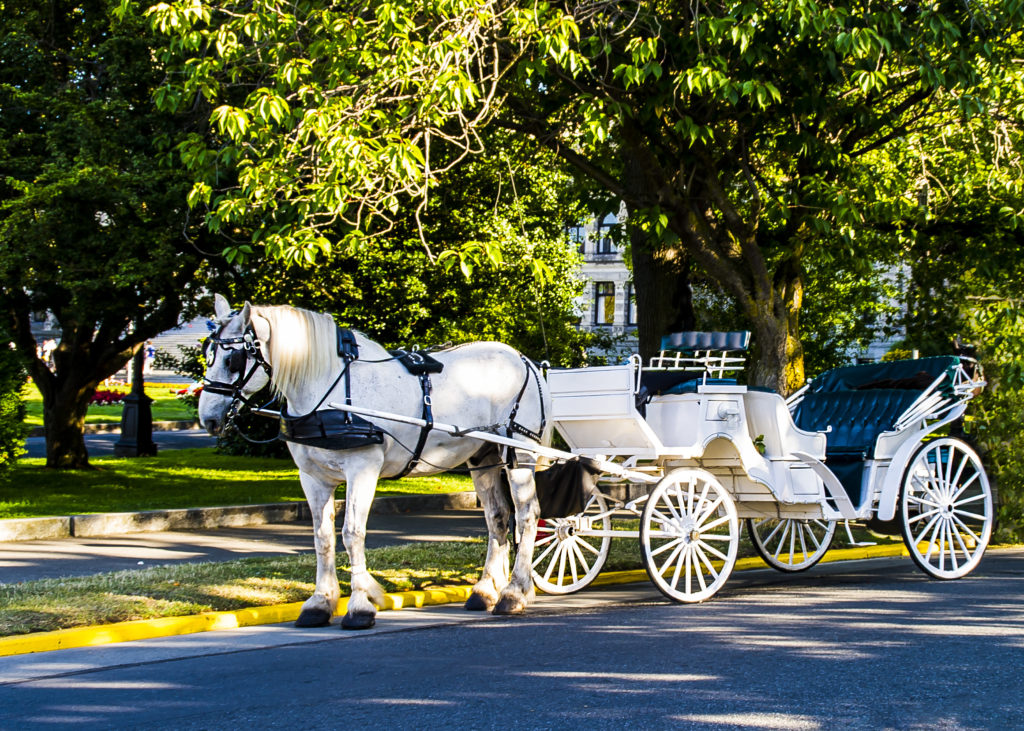 Buggy rides are a great way for tourist to get a ride to their destination but also get information from the driver as to places of interest. This photograph was shot with a Nikon D3s camera and a Tamron 16 – 300 mm lens. This will make a beautiful photograph to hang in your home or office as a reminder of a previous trip.
The white carriage pulled by a white horse took us down the gentle grade around the back of the lake in full view of the guests seated at the entrance to the peninsula, on which resided in the gazebo. I have no memory of what we discussed along the way, but it would be the last time that I'd have three unmarried daughters.
We learned a few things about planning our daughters' weddings on the first one. Isn't that what parents of multiple kids do, figure it out on the first one and apply the lessons to the rest of them? Maybe that's why first kids have a different experience growing up than the rest.
It was a beautiful wedding, and I've got no regrets about providing it. But the next wedding was handled differently, and we're still waiting for the third one, patiently. No rush. Find the right person and the family will make it special.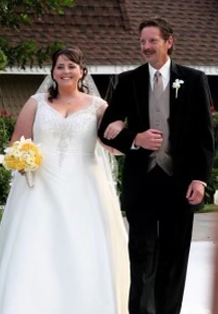 Weddings can become very expensive, especially when there's nothing constraining the expenditures. As soon as we finished that one, we started saving for the next, which happened five years later.
We gave them a budget to cover all the basics, mostly the food venue, decorations, and music. It was a number we felt should cover those basics, given a bit of creativity on their part.
Now booze is a big ticket and we're not drinkers, but we're also not stuffy, so we supplied enough wine and champagne for everyone to participate. But a cash bar for anyone who wanted more.
As the groom is in the military, they immediately scouted all the available venues, and they found a splendid site overlooking the ocean at Fort MacArthur. We had to work with a caterer attached to that facility and of course, they had a schedule of wedding packages. Every item can get an upgrade and I chose to upgrade some of the food items. But since that was my choice, I added that fee to the budget. Another beautiful wedding. Financially less stressful.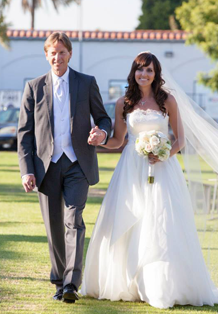 Being the father of the bride is a privilege and an honor. We didn't have any of the high jinks portrayed in the Steve Martin movie or the Spencer Tracy version, for that matter. But weddings can be stressful, and we've been saving for number three since the second one.
That money, by the way, is invested in municipal bond fund. Investing in municipal bonds is a good way to preserve capital while generating interest. Most of them are exempt from federal taxes, and some are tax-free at the state and local level as well, which we reinvest for compounding benefits. Accessing them through a mutual fund allows for small, monthly, systematic payments drawn from our checking account.
Investing involves risk including loss of principal. No strategy assures success or protects against loss.
Municipal bonds are subject to availability and change in price. They are subject to market and interest rate risk if sold prior to maturity. Bond values will decline as interest rates rise. Interest income may be subject to the alternative minimum tax. Municipal bonds are federally tax-free, but other state and local taxes may apply. If sold prior to maturity, capital gains tax could apply.
TRACKING #1-05253378